Mitwirkende / participants 2013

O'Shea-Ryan Irish Dancers
AUSTRALIA / AUSTRALIEN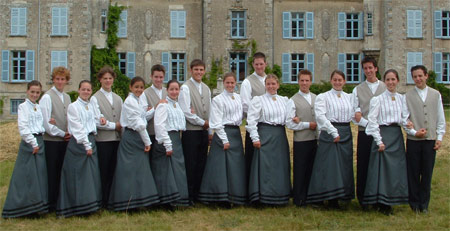 Les Mutins de Longueuil
CANADA / KANADA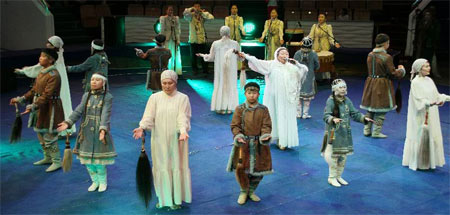 Folklore ensemble AYARIK
YAKUTIA / JAKUTIEN


Kroatische Folkloregruppe des Burgenlandes POLJANCI
AUSTRIA / ÖSTERREICH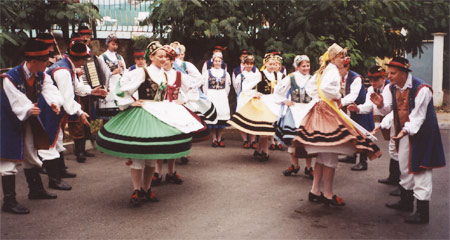 Regionalny Zespół Pieśni i Tańca "KASZUBY"
POLAND / POLEN



Folklore Ensemble JUROŠIK
SLOVAKIA / SLOWAKEI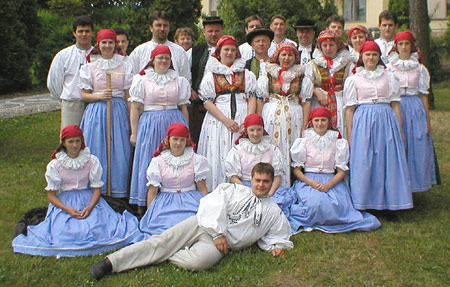 Hanácký národopisný soubor Olešnica Doloplazy
CZECH REPUBLIK / TSCHECHIEN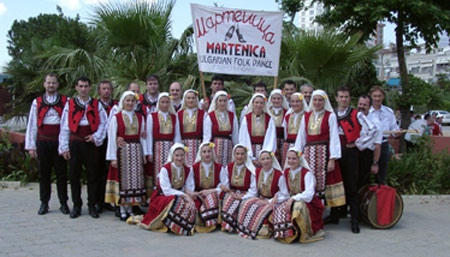 "MARTENICA"
HUNGARY / UNGARN
...weitere/other:
Lidova muzika z Chrastu
CZECH REPUBLIK

... und die Initiatoren /and the initiators
Up you experience each case on the stage also this
time again those native culture groups,
which brought the festival 1995 into being: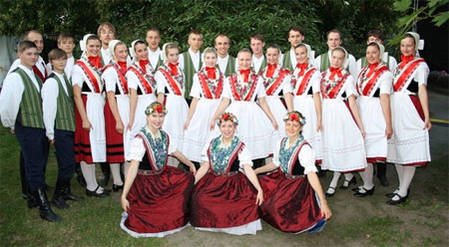 Die Sorbische Tanzgruppe Schmerlitz
The Sorbian dancing group Schmerlitz
Internet: www.schmerlitz.de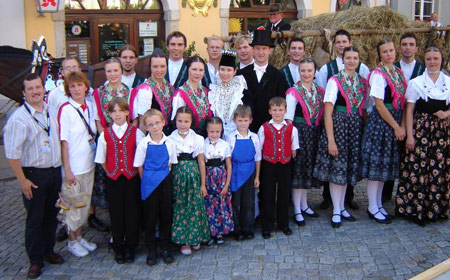 Das Sorbische Folkloreensemble WUDWOR
The Sorbian folklore ensemble WUDWOR
Internet: www.wudwor.de
... a dalši wuhotowarjo programow z Łužicy
... und folgende weitere Gruppen aus der Lausitz
....and following groups from Lusatia: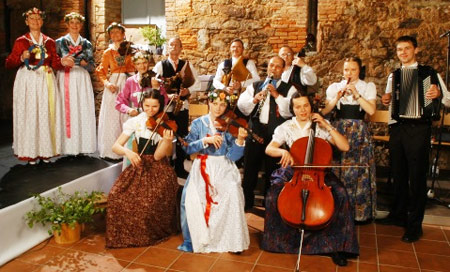 Serbska folklorna skupina/
Sorbische Folkloregruppe "SPRJEWJAN"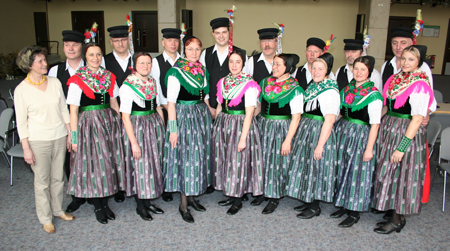 Serbska rejwanska skupina Ćisk/
Sorbische Volkstanzgruppe Zeißig e.V.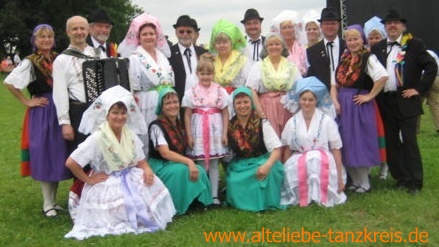 Rejowanska skupina "Stara lubosć" z.t./
Volkstanzkreis "Alte Liebe" e.V.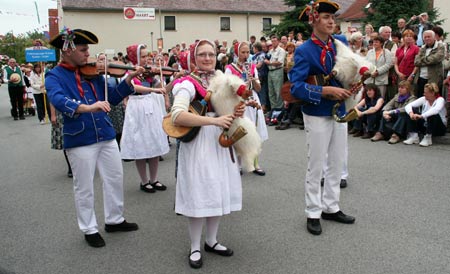 Serbski folklorny ansambl Slepo z.t.
Sorbisches Folkloreensemble Schleife e.V.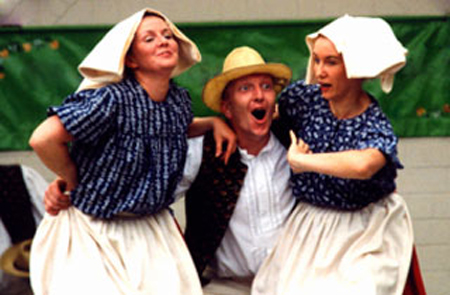 Rejowanski ansambl Pśijaśelstwo
Tanzensemble Freundschaft
Nimsko-serbski ansambel Chóśebuz-Žylow z.t.
Deutsch-sorbisches Ensemble Cottbus-Sielow e.V.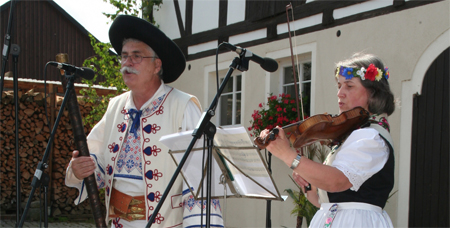 "Słowjanske barwy"
"Slawische Farben"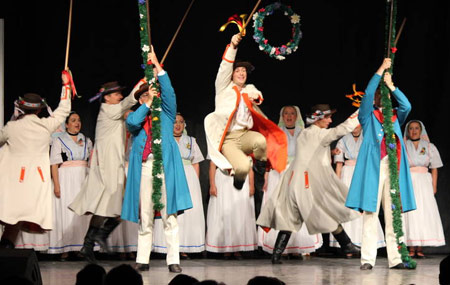 Serbski ludowy ansambl Budyšin
Sorbisches National-Ensemble Bautzen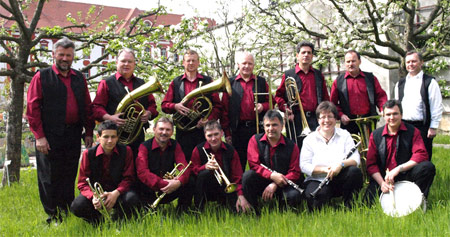 Dujerska kapała "Chrósčanscy muzikanća" /
Blaskapelle "Crostwitzer Musikanten "
Program dorosta 13.7.2013, 16.00 hodź. na Krawčikec dworje/
Programm der Nachwuchskünstler am 13.7.2013, 16.00 Uhr in Crostwitz:

SZŠ Ralbicy
SZŠ Worklecy
Łužičanka, Chróšćan skupina
Slepjanski dźěćacy ansambl
Smjerdźečan dorost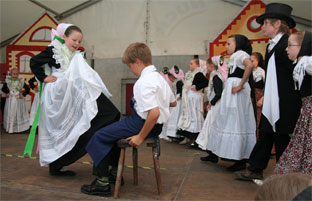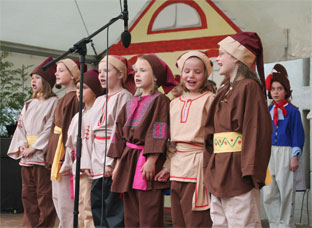 ... sobotu wječor /and Saturday evening:
Chrósćicy-special: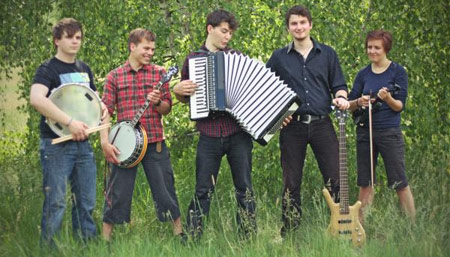 "Die Folksamen"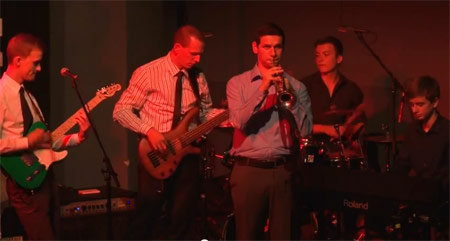 JANKAHANKA (D)


Berlinska dróha (D)
Black Rhythm - percussion
Coffeeshock Company(A)