Mexicanidades Grupo Cultural - Mexiko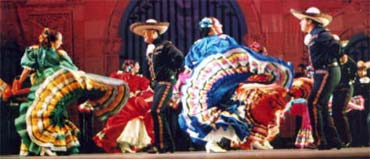 Pelita Harapan University - Indonesien

Alurr Dantza Taldea - Spanien


Dziecieco-młodzieźowy zespół folklorystyczny "Kaszebe"- Polen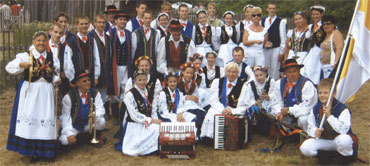 Folk Dance Ensemble "Balkan Youth" from Etropole - Bulgarien




Folklorní soubor "Vrtek" - Tschechien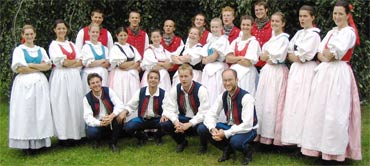 "Ziemia Myślenicka" Zespół pieśni i tańca - Polen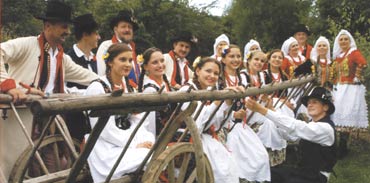 Gruppe ADAGIO aus Novosibirsk - Russland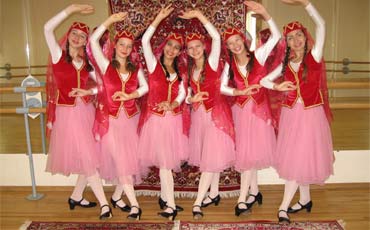 (Die Gruppe"Trandafir" aus Moldawien hat kurzfristig ihre Teilnahme absagen müssen.)
---
... und die Initiatoren /and the initiators
Up you experience each case on the stage also this time again those native culture groups, which brought the festival 1995 into being:



Die Sorbische Tanzgruppe Schmerlitz
The Sorbian dancing group Schmerlitz
Internet: www.schmerlitz.de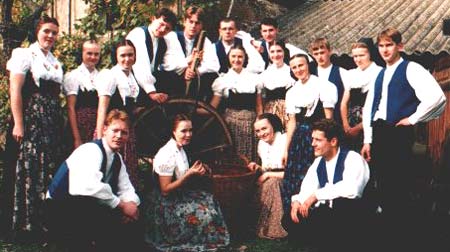 Das Sorbische Dorfensemble Höflein
The Sorbian village ensemble Höflein
Internet: www.wudwor.de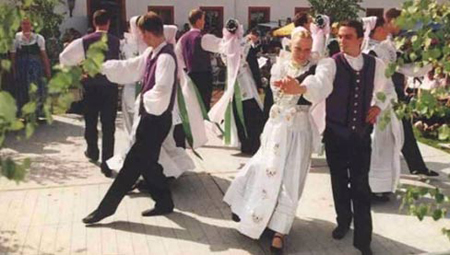 ... a dalši wuhotowarjo programow z Łužicy
... und folgende weitere Gruppen aus der Lausitz
....and following groups from Lusatia:

Tanzemsemble "Freundschaft" Cottbus
Rejowanski ansambl "Pśijaśelstwo" Chośebuz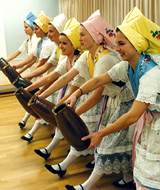 Serbska folklorna skupina/
Sorbische Folkloregruppe "SPRJEWJAN"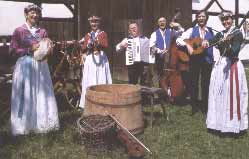 Němsko-serbski ansambl Žylow
Deutsch-sorbisches Ensemble Sielow
Internet: www.folklore-dse.de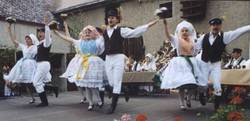 Serbska rejwanska skupina Ćisk/
Sorbische Volkstanzgruppe des Kulturvereins Zeißig
Internet: www.zeissighof.de/tanzgruppe.htm


Tradiciske towarstwo
Traditionsverein Elsterland-Bergen e.V.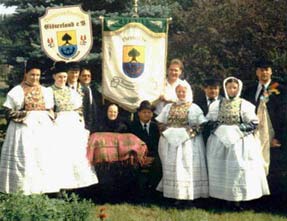 Rejowanska skupina "Stara lubosć" z.t./
Volkstanzkreis "Alte Liebe" e.V.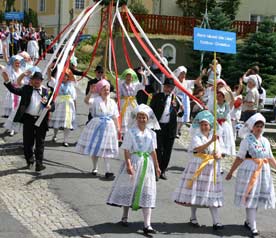 Serbski folklorny ansambl Slepo z.t.
Sorbisches Folkloreensemble Schleife e.V.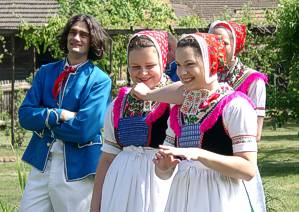 Kulturna skupina Měrćina Weclicha
Kulturgruppe von Měrćin Weclich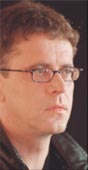 Folklorní soubor SAFRAN/ ČR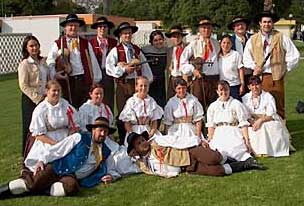 SG Sněhowka



Dujerska kapała/
Blaskapelle "Horjany"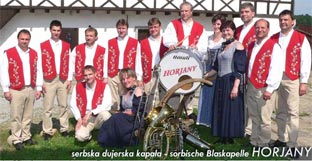 Dujerska kapała "Chrósčanscy muzikanća" /
Blaskapelle "Crostwitzer Musikanten "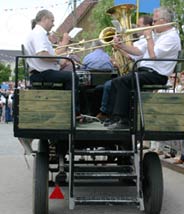 Dujerski orchester Rakecy/
Blasorchester Königswartha